Welcome
to the Hotel Schlossblick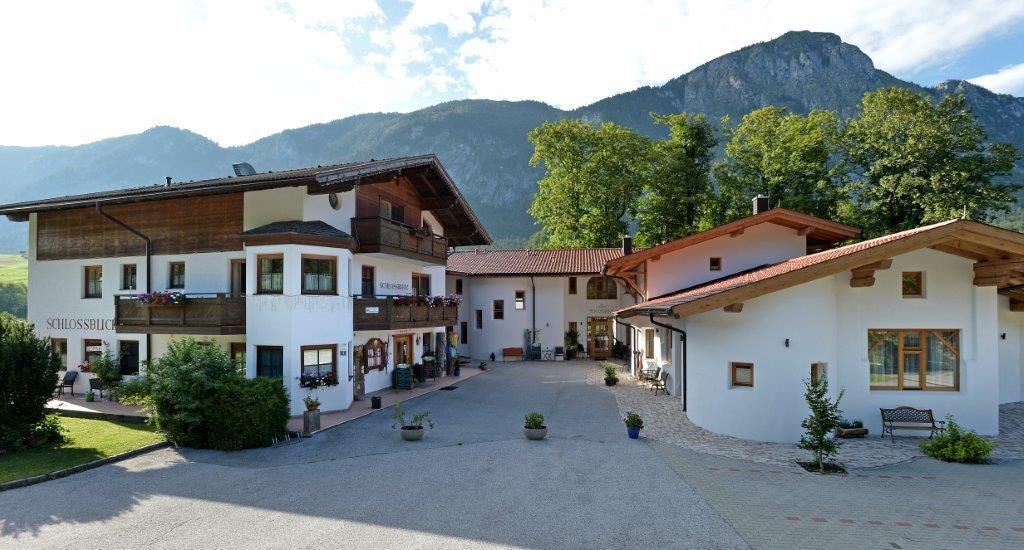 Your Hotel for Seminars and Holidays in Angerberg, Tyrol.
Whether for small and exclusive seminars or workshops, or for a quiet holiday, we offer you the ideal atmosphere.
We take the time to pamper you, with passionate, personalised and cordial service.
In the midst of its spectacular setting, you will enjoy tranquillity and relaxation. The perfect place to unwind from the hustle and bustle of everyday life.
The stirring power of nature has a positive impact on the results of our seminars or workshops, and leaves their participants with lasting memories.
Enjoy a sense of wellbeing, security, newfound energy, and renewed quality of life. You'll love it!
Come and leave all your daily cares behind you.
The warm colours, striking architecture and warmth of our family combine to create the conditions conducive to this kind of regenerative rest.
We will be delighted to welcome you!
The Mattke Family/