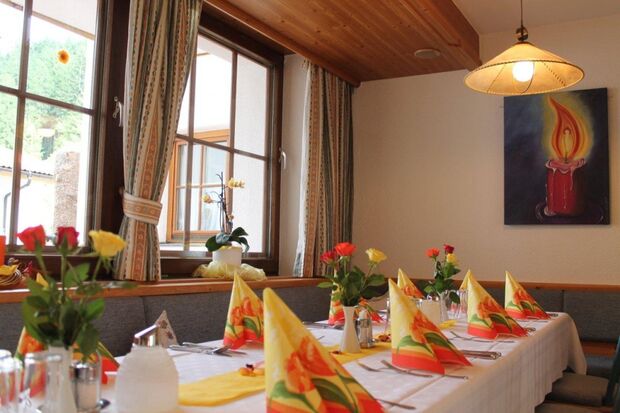 Our restaurant will indulge you, in both the summer and winter, with its comfortable atmosphere and succulent culinary specialties.
If the weather is good, we will open up the garden for you. With a clear view of the mountains and ensconced in the beautiful natural setting of the Schneerosentals, this is one of the most gorgeous gardens in the Tyrol region.
In our culinary offerings we place a prime on local and seasonal products. The in-house chef prepares all our dishes with fresh products and plenty of passion.
We also respond to special requests from guests with food allergies or intolerances, and offer vegan fare to patrons requesting it. If possible, please, let us know about your needs and preferences prior to your arrival.