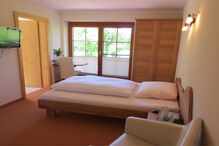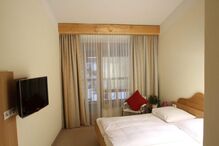 Sleek forms, custom-made Tyrolean oak furniture, 1.40-meter wide beds and large windows create a very comfortable atmosphere.
The two rooms, measuring approximately 11 m2, are located on the ground floor of our building, and were added very recently.
Large, modern showers and light-coloured tiles make the new bathrooms shine.
A flat-screen TV and Internet connection are included in our standard offer.